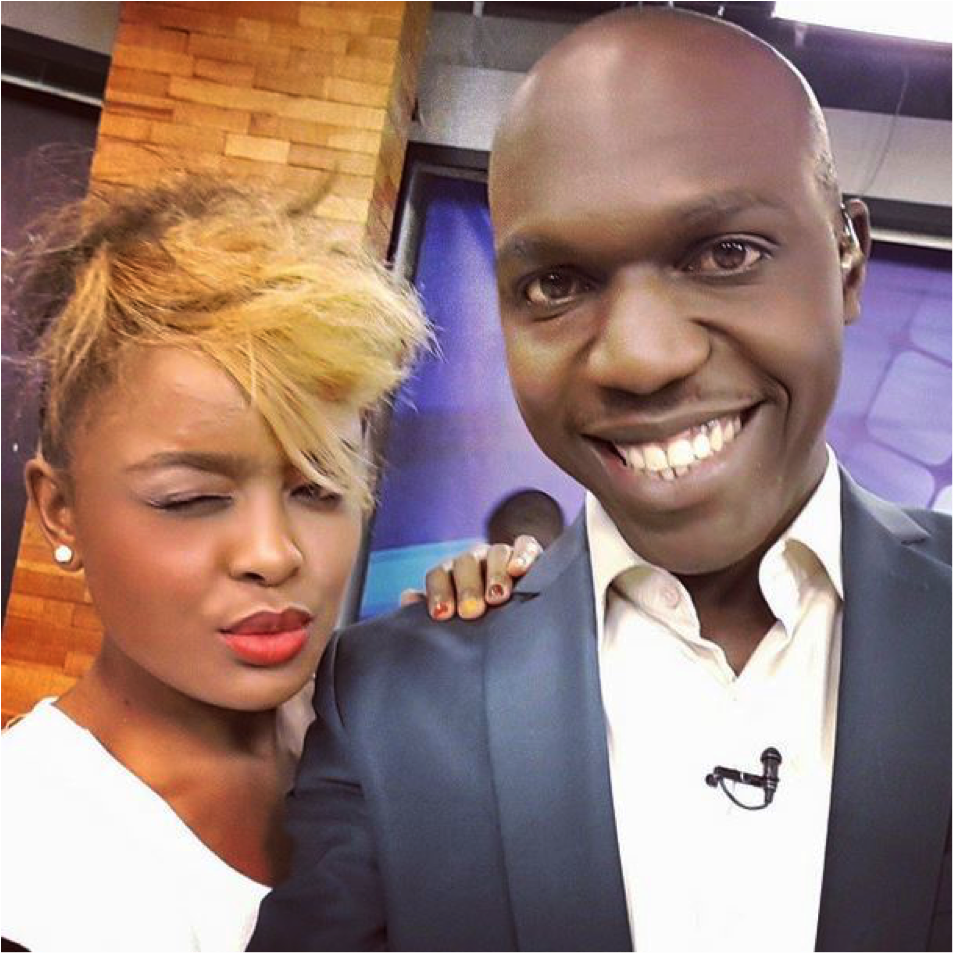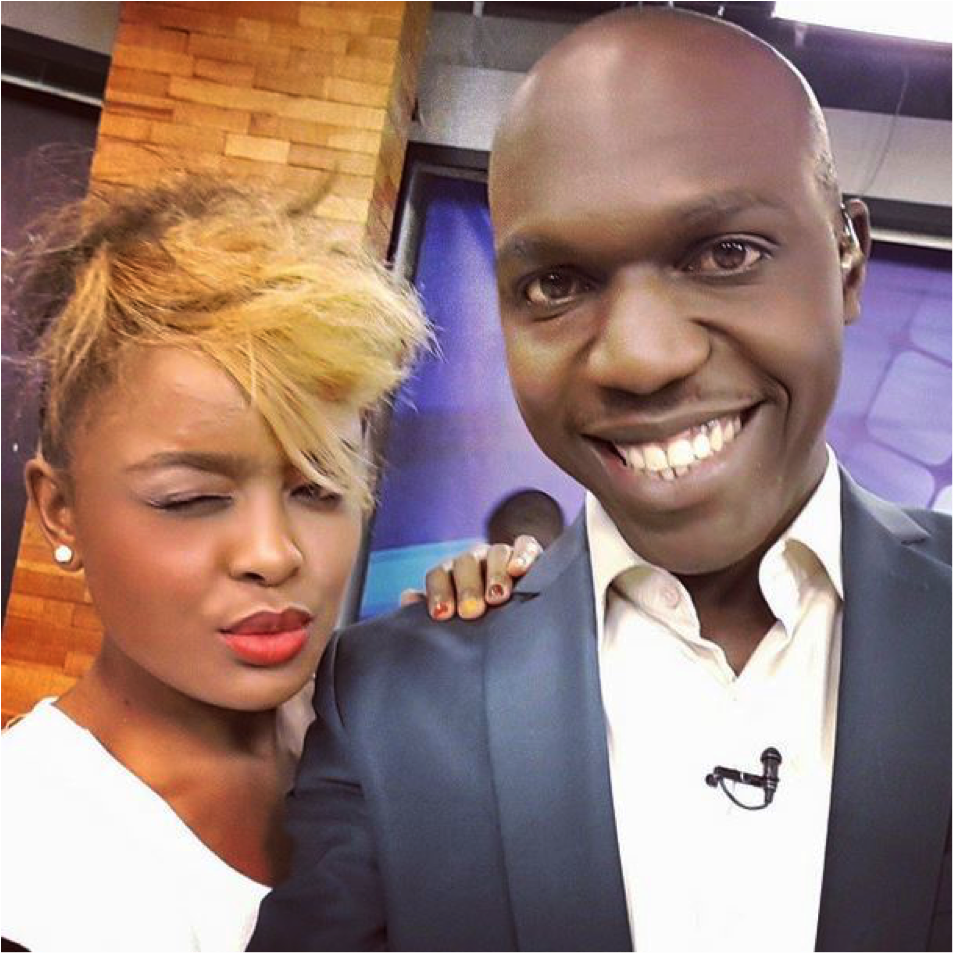 There Is No Future In Africa: The Homogenous Unit Has Been A Complete Failure And It Was Never Meant To Be
The Trend Show host Larry Madowo has come out guns blazing, lashing at the African continent and its leadership, in spite of analysts' claims that Africa is the next big thing after the Industrial Revolution. The celebrated anchor spewed complaints at poor leadership, endemic corruption, retrogressive policies, and among others, inefficient education system. Below is an article he wrote on his weekly column on the Daily Nation
This is your temporary green card. It is good for work, school, travel and social security," says the uniformed guy at a 'Secondary Inspection' room at the Philadelphia International Airport, US.
"In a few months, your permanent green card will arrive at this address. Merry Christmas, welcome to the United States." It is only early May, but whatever! America, finally!
Since 1995, the Green Card Lottery has given 22,000 Africans every year a key to permanent residence Stateside. That cyber-cafes across the continent promote it heavily and scammers everywhere promise guaranteed entry underline its value to a largely impoverished population.
This is hardly surprising, even before taking into account that an American passport gets you unfettered entry into more African countries than any African passport.
Even after 52 years, the African Union hasn't fixed that, and neither has it any of the other intractable challenges the continent faces. But it continues to mark Africa Day on May 25 with speeches and other useless ceremonies.
This reminds me of Ken Saro-Wiwa's dark, satirical short story, "Africa Kills Her Sun", which I first read in Form II. It couldn't be more appropriate as his country Nigeria last week celebrated the rebirth of former military ruler Muhammadu Buhari as a reform-driven civilian president.
OVERRATED PRIVILEGE
Or the fact that Kenya initially intended to send a delegation of 84 to witness this non-event. Meanwhile, Africa's largest oil producer celebrated the inauguration week of its new leader with an artificial fuel shortage.
Elsewhere, Pierre Nkurunziza is single-handedly driving Burundi back into civil war by being the ultimate stereotype of an African president.
Further south, president Zuma had to point out that Africa Day was an opportunity to fight xenophobia. Jay Z, as some call him, heads a country with the word 'Africa' in its name, but many of his subjects don't even consider themselves Africans.
They can waltz right into Kenya and pay for a visa at the airport. But if a Kenyan needs to get there, he'd need his blood sample, title deed, and at least seven working days to know if the South African overlords have deemed him worthy of a visa.
South Africa has some of the most idiotic visa rules, but there are many other countries headed there. I recently met a Cameroon-born businessman — ironically on a flight to Johannesburg — who had to wait seven days for his visa to his home country before he could see his sick mother.
He left Cameroon in the '80s, became an American citizen and had to give up his Cameroonian passport because Cameroon doesn't allow dual citizenship.
I overheard the green card speech I started with while awaiting further screening for the grossly overrated privilege of entering the United States. The people experiencing Christmas in May were genuinely happy, optimistic of the promise of new life in the storied land of milk and honey.
They were lucky to be doing this the legal way, as opposed to the millions of "undocumented immigrants", or the thousands that die every year trying to cross the Mediterranean in leaky boats to Europe.
People are leaving in droves because this experiment in continent-making called Africa is broken and hasn't worked for decades.
Apart from a few bright spots, there is little investment in infrastructure, the education system is a conveyor belt for how to pass exams, corruption is endemic, and the people seem stuck in a cycle of bad decisions.
SELF-ABSORBED MIDDLE CLASS
I know elderly people who are firmly convinced that we were better off under colonial rule. When you look at a continent so intent on self-destructing, maybe they do have a point.
Objectively, there was nothing to celebrate about Africa Day. The Africa Union exists entirely to protect mass murderers and economic thieves and seems to do little else.
The oft-romanticised middle class is so self-absorbed and out of touch with reality it's almost criminal.
"When you rest your head on the pillow you don't dream big. You and other so-called African intellectuals are d*** lazy, each one of you." That is off a blog that went viral a few years ago. "It is you, and not those poor starving people, who is the reason Africa is in such a deplorable state."
Ironically, white people like the one speaking in the quote still thrive in Africa more than black Africans. It's time to break Africa apart and discard it.
The homogenous unit has been a complete failure and it was never meant to be.
Larry MADOWO