Here Is The Sad Reason Why Most Victims Of Garissa Attack Were Ladies That Has Gone Viral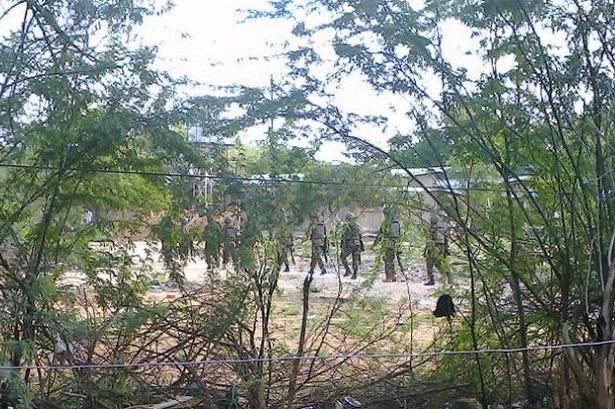 The reason, it is said, why so many female university students were heavy casualties of the Al shabaab in the Garissa genocide is because the female students were allegedly enticed that they will be spared as Islam forbids killing of women. In this country, the most disengaged group of citizens are female university students. Most female students never engage in contemporary public issues – meaning they are well educated but with minds that are as closed as Migingo Island.
Too few female students want to know the politics going on around them. In fact, the mention of politics 'turns off' so many female students – and so many so called 'career women' (former female students) in the professions.
SEE ALSO: GarissaAttack: Here Is The Photo One Of The Terrorists Took With Mike Sonko That Has Gone Viral
Watching broadcast news or reading print on current affairs in universities is a luxury, if not a leisure undertaking. There are female students who've watched the whole of Empire or the last episode of Scandal but ask them who is the Inspector General of the Police and you see the underwhelming emptiness I'm talking about. Many female students are stuck in the mud of time; wasting away in their castles of beauty (even when non exists) and social indifference to public affairs.
And this is not just female students alone. I had, and still have, a very low opinion of male students who care about nothing in their environments save for their coursework and the female students they f***…these fellows have their days set between hostel beds and lecture halls.
Then there is the other tragedy in Kenyan universities – submission.
University students in this country are submissive to any and all authority. This is explainable. It has everything to do with how both parents and university administrators socialize students.
My son/daughter, don't get yourself in trouble. Don't be an activist. You risk being suspended or expelled. Avoid bad company, avoid group-think, avoid this, avoid that blah blah blah.
SEE ALSO: It Is Not Al Shabaab! Ahmednassir Abdullahi Names People Behind Garissa Attack. See His Tweets
And when students raise their voices; when they question wrongs, or curious stuff happening around them,………… Click Next Below To Continue Reading