Ezekiel Mutua Suggests "Get a Wife and Settle Down," To Larry Madowo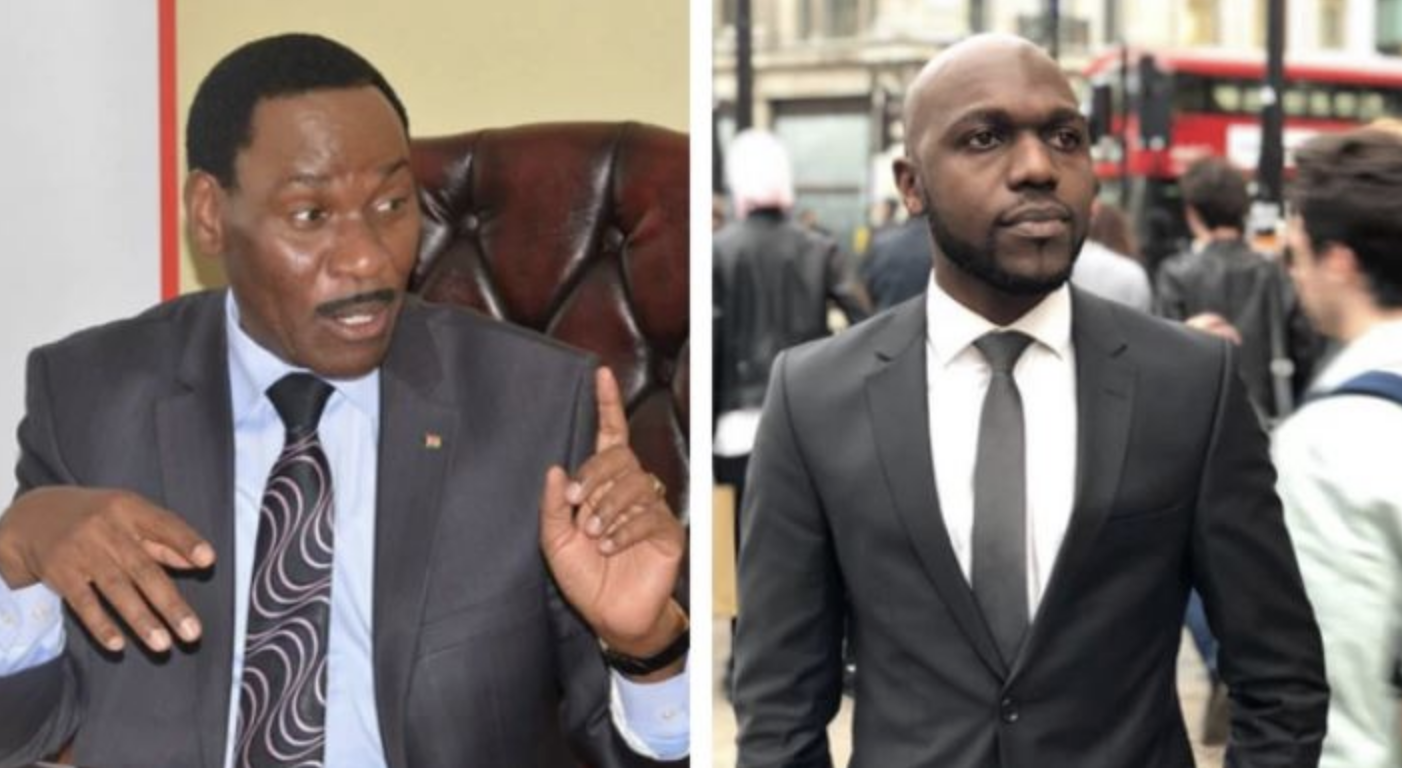 It seems there's nonetheless no love misplaced between Kenya's moral cop Ezekiel Mutua and journalist Larry Madowo.
This after the Kenya film type Board (KFCB) chief government Officer released a scathing assault in opposition to the BBC Africa business editor on social media.
Taking to Twitter, Ezekiel, who best an afternoon ago got on the wrong facet of Kenyans over a sculpture on the JKIA, aimed below the belt telling Larry to get married and calm down.
Madowo had poked fun at Ezekiel for banning the film "Rafiki" when he sent out a tweet with a hyperlink to his scathing opinion piece at the Washington post which he captioned, "Kenya banned Wanuri Kahiu's film Rafiki. She were given a standing ovation at #Cannes2018 Who's laughing now?"
In his Washington Post article titled "Kenya's homophobia is not the only dangerous thing about the ban on 'Rafiki", Madowo once again called out Ezekiel Mutua and KFCB.
Mutua, who was seemingly angered by Larry's showboating, lashed out at Larry on Tuesday.
"Larry Madowo is a successful journalist but he is no paragon of virtue. He has no moral authority to lecture anyone about life, family or Godliness. Get a wife Chief and settle down!"
He said: "There is more to life than money and the glory of a byline. Values that are rooted in godliness, family, and cultural heritage are the basis of great nations and great people. The rest is hype and hoopla #IfikieLarryMadowo."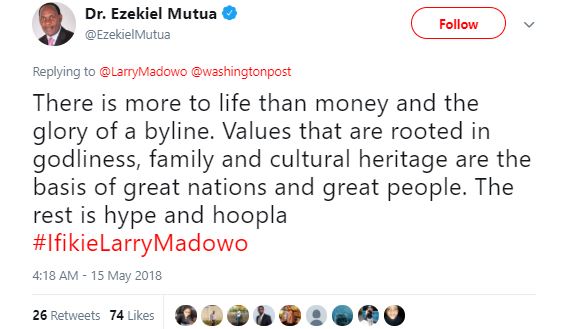 The assault exploded backward on him as Kenyans on Twitter ganged up with regards to the past NTV news moderator.
Ⓒ 2014 Nairobi Wire