DSTV Moved All Major EPL Matches To the Sh8,200 Premium Package. Kenyans in Uproar!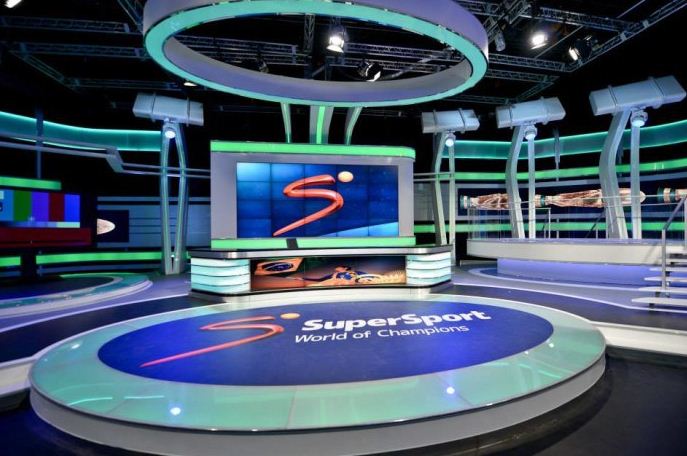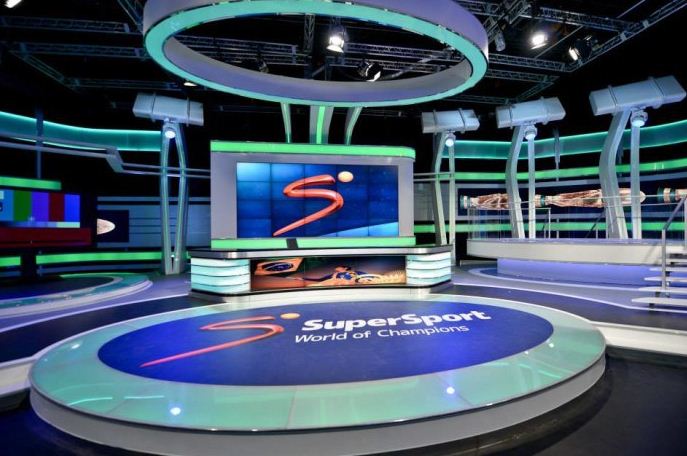 via Nairobiwire
The English Premier League began this weekend, yet it was an enormous dissatisfaction for DSTV customers who would have liked to get up to speed with their most beloved clubs on the Compact Plus bundle.
Live EPL matches have generally been broadcasted on Super Sport 3, solely accessible on Premium and Compact Plus bundles. Fundamentally, this was the channel where you'd discover Manchester United, Arsenal, Chelsea and every single big game.
All that changed this Saturday, when all the best action was moved to Super Sport 5.
Picture this, Super Sport 5 is just accessible on the Premium bundle. As of this written work, the Premium bundle will set you back Sh8200 every month, while the Compact Plus bundle is going for Sh5550.
DSTV is however scheduling 6 live matches consistently for Compact Plus supporters, yet we're supposed to comprehend that will be at most 2 EPL matches, such as 'Hull City versus Leicester', and afterward 4 matches from different leagues.
Allegedly, Kenyans have long felt that Multichoice has been a bad deal, and this most recent move will only add salt to the wound. It is fundamentally much less expensive to get a quick fiber connect with your home and stream the matches live.
We browsed some responses on Twitter, and underneath we have some of them.
RT @Its_Sir_Dennis: Wawawa this Eric guy is savage #NeverMissAMoment #KOT #DstvOnTrial cc @ConsumersKenya pic.twitter.com/pFNaATWQgr

— Leønard (@lenadlm) August 9, 2015
After paying 10K on my decoder and i will still end up watch championship? #DSTVonTrial — kennysax (@kennysax2) August 9, 2015
when will this @MultiChoice park their load back to SA? #DSTVonTrial

— kennysax (@kennysax2) August 9, 2015
@DStv_Kenya that's no consolation. How come the SA equivalent:Extra bouquet has SS5 & they only pay Sh4250 #DSTVexploitation #DSTVonTrial — Peter Mathenge (@pmathenge) August 9, 2015
But #DSTV defrauded us Compact subscribers! They must pay back our money #DSTVonTrial

— David T (@Dave_T_NA) August 9, 2015
@DStv_Kenya switching EPL from SS3 to SS5 in ROA and leaving SA thats Apartheid and xenophobia combined #DstvOnTrial — Moses Kiplagat (@MoseKiplagat) August 9, 2015
Yaani sisi watu wa Compact+ tutakua tunaona U21s na Getafe v Almeria for Ksh. 5550 a month?? Isorait @DStv_Kenya #DSTVonTrial

— Dennis Kioko (@Its_Sir_Dennis) August 9, 2015
l**** dstv is the biggest ripoff ever #DSTVonTrial — ✠Legendary—₪ (@JohnyCM_) August 9, 2015
#dstvontrial @ConsumersKenya SA compact clients get prime EPL matches on SS3, @DStv_Kenya needs to explain y it's SS5 in Kenya

— Emmanuel Toili (@etoili) August 9, 2015
Goodmorning @Dstv_Kenya i hope you all burn in h***. #DSTVonTrial — The Angel Of Verdun (@MaryAnneMuli) August 9, 2015
never felt this conned. Paying 5550 for compact plus only to realize the 5550 gets me 1 live epl game per weekend #DStvontrial

— Dennis Kiplangat (@denniskiplangat) August 9, 2015
This won't go away too easily, Kenyans are not that naive @DStv_Kenya cc @ConsumersKenya #DStvOnTrial — Dan! (@Dansoo_) August 9, 2015
Dear @DStv_Kenya Please note we are receiving too many complaints (tagged as #DStvOnTrial) your services since yesterday @DStv @MultiChoice

— COFEK ConsumersKenya (@ConsumersKenya) August 9, 2015
@DStv_Kenya @DanielKalya your lack of courtesy to notify subscribers of the switch from SS3 to SS5 tells a lot given the cost implications — Eric kirimi (@KirimitixEric) August 9, 2015
@kakaiisaac @DStv_Kenya I would like to get a refund, who do I talk to? I paid the premium package to watch EPL then you move it to S5??

— Gamesis UlimiWaSumu (@Gamesis) August 9, 2015
@DStv_Kenya This is Raw Deal and it's NOT fair at all!! — Eddy (@eddymusyoki) August 9, 2015
Dstv and supersport fleece nigerians and serve us shite.. just imagine what they have done to the epl on SS3

— Gentleman samurai (@Steinzen) August 9, 2015
Dstv moved premier league Tv to supersport 5.. ???????????????????????? and I only paid for the package that display supersport 3 — ♚ King OF Thieves (@WildSuperMario) August 9, 2015
How can u have super sport 3 and 7 and u won't be able to watch any of the top matches….haba dstv! Haba!

— Vender (@walecharms) August 8, 2015
@SuperSportTV okay you've managed to f*** up my weekend… F*** you super sport 3, why you gotta play dumb matches that don't matter to anyb — Møūřïćě WèstÇòåst ♚ (@MJaywest) August 9, 2015
So ile super sport 3 haina maana tena…

— ﺃﺑﻮ ﺑﻜﺮ (@Iam_Abuu) August 9, 2015
@Dansoo_ @ConsumersKenya @DStv_Kenya monolopy always the worst for a market. They increase costs unquestionably and so.their programing nkt — cyprian nyarige (@CNyarige) August 9, 2015
@DStv_Kenya day light roberry #ss3

— man of the people (@KiruiIan) August 9, 2015
@dstv_kenya…5550 and no EPL what the f*** is wrong with you..you con suckers..#kickdstvoutofkenya — david mbugua (@david__mbugua) August 8, 2015
@DStv_Kenya you south african conmen, i will not renew my 5550/- subscription, am headed to streaming tv. Championship football? SS3 #KOT

— jotham kubwa (@kubwasmalls) August 8, 2015
@dstv_kenya start saving if you were not restructuring is innevitable compact plus will not pay again company downfall in kenya — zachary odongo (@zachOdongo) August 9, 2015
@DStv_Kenya no football on ss3? I think we are done.

— kalashnikova (@RMenzy) August 8, 2015
But @DStv_Kenya are not serious! The wont bring manchester united Vs Tottenham on Ss3 but will bring leeds United vs burnley SMH! — ŸÊGÖ (@itsbra_yo) August 8, 2015
@JoanneOmondi @DStv_Kenya Rip off!

— Douglas Bargorett (@lapkiy) August 8, 2015
I did say @DStv_Kenya is trying to get people to upgrade to Premium. Currently paying 5500 and they bring telenovelas ???????? @ConsumersKenya — Maryanne Wacera (@Washe26) August 9, 2015
@DStv_Kenya I feel conned! Paid 5,500 and am not watching EPL on S3 & S7!

— Douglas Bargorett (@lapkiy) August 8, 2015
@DStv_Kenya . Why would you put the bpl opening mtch in ss5. This is disgusting. Not every one can afford 8400 for tv eveery month. Aaaih. — kevkoth (@kevkoth) August 8, 2015
@crazynairobian @DStv_Kenya moved EPL to SS5 leaving Compact Plus guys who pay 5550 pm with 1 live EPL game each weekend, same as GOtv Plus

— Dennis Kiplangat (@denniskiplangat) August 9, 2015
Where is COFEK are they aware of what @DStv_Kenya is doing to its compact plus subscribers? — Eugene (@reggaeholic_) August 9, 2015
@multichoice@Dstvkenya@DStv…why all over sudden the change of matches to SS5 from SS3…I wish you had competitors https://t.co/tcwVpl8b2k

— Kevin Mugenya (@KevinMugenya) August 9, 2015
Im disapointed with supersport why are most of bpl games on ss5 and not ss3 #supersport — Bonave Bobby Mael (@bonavemael) August 9, 2015
Drvng home early 2enjoy EPL on DSTV SS3 on Compact + only to realise DSTV mvd EPL home to SS5. SAD. promise nt to Subscribe again @Ma3Route

— Wilson Wega (@wwega2) August 9, 2015
I am monitoring Arsenal vs West Ham on LIVE SCORE because @DStvNg fraudulently changed SS3 to SS5. @MBuhari @officialefcc must look into — Bosun Awo (@BosunAwoniyi) August 9, 2015
So @dstv_kenya decided not to air the first game of the season on Supersport 3????? Who is their program lineup manager anyway??

— Emmanuel K. (@ETKoskei) August 8, 2015
Yaani sisi watu wa Compact+ tutakua tunaona U21s na Getafe v Almeria for Ksh. 5550 a month?? Isorait @DStv_Kenya #DSTVonTrial — Dennis Kioko (@Its_Sir_Dennis) August 9, 2015